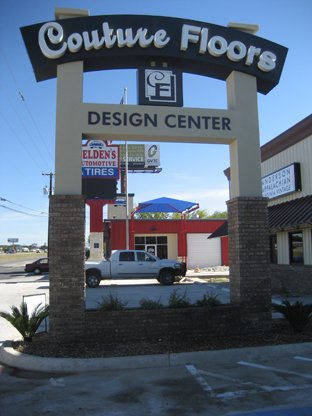 Staff

Dan Majetich
After a four-year military career, Dan entered the floor covering industry as a ceramic tile installation trainee. After a couple of years, he started his own installation company and worked as an independent contractor for local builders in the Boerne area. After five years, Dan moved to Chicago where he was employed by one of the 15-largest flooring covering retailers in the nation. Throughout the next seven years Dan advanced from Tile Installation Crew Leader to Field Superintendent to Installation Director, and finally Executive Vice President. In the summer of 2005, Dan and his family returned to Boerne, and he joined forces with business partner Jed Mazour to create Couture Floors. With over 15 years experience in the floor covering industry, from installation to operations, Dan is a valuable asset to the Couture Floors family. Clients can take advantage of his flooring knowledge, and he is available to meet with you to discuss your custom floors, walls and countertops.
Jed Mazour
Jed's career in the flooring industry started at the ground level, working for a local lumber company. Quickly moving from the yard to retail sales, Jed eventually became an outside representative for custom builders in the area. Jed's fields of expertise include jobsite evaluation, estimation, flooring design and product knowledge. Jed is known throughout the area and is a successful sales leader. Growing up in Boerne, Jed has always been fond of the people and the lifestyle that the Texas Hill Country has to offer. Jed resides in Boerne with his family, a place he always knew he'd call home, and a place where he and Majetich decided to open Couture Floors. Jed is available to meet with you to discuss your floor flooring needs, and he welcomes the opportunity to help design your dream room.
Flooring Design Consultants
Our Flooring Design Consultants have more than 60 years combined in both retail and customer service. The Consultants are experts in the fields of fashion, make-up, design, and construction – all which are fields that are important to today's homeowner. They have a knack for finding the right products to fit your home, and they have unlimited design resources, from paint samples to listelo and deco tiles, and more. They are familiar with the newest styles, the latest fashions, and the hottest color trends on the market.
Walk into either of our showrooms and be greeted by any of our outstanding Flooring Design Consultants. They are available during regular store hours to meet with you to make selections, design your rooms, and create the look and style that you want. While walk-ins are always welcome, we can even schedule some one-on-one with you and your assigned Design Consultant. Use our conference room or any of our large tables as a work space too. We'll even accommodate before or after hours appointments…just let us know what works for you.
Support Staff
Our Outside/Builder Staff works in conjunction with all of our builder clients and their homeowners. They are available to measure and inspect installation sites, as well as assist with any technical questions you may have.
Our Field Superintendent inspects all sites during and after installation. The superintendent will inspect the installation with the customer at the completion of the job and will expedite a resolution to any concerns or issues. Any balance due amounts are collected upon completion of the installation.
Our Warehouse Manager overlooks the inventory of supplies and materials that are stocked in our Boerne warehouse, delivers materials to some installation sites, and manages all of our product resources.
Couture Floors is a family owned and operated company, and we work together as a family unit on a daily basis…Dan, Jed, the Flooring Design Consultants and the Support Staff are in constant communication with each other. Each of them is available to assist you at any point of your Couture Floors experience because our mission is to make this experience relaxing, enjoyable, and flawless.
We are constantly working to refine our procedures in order to make your selection and installation processes smooth and successful, and we ask for your valuable input once the job is complete.
Commitment to Excellence
We strive to stay on top of the latest trends in the flooring and decorating industry. We have had the opportunity to bring in industry leaders to train our staff firsthand.